Thursday afternoon group workshops
These short programmes have been structured to suit 'curists', tourists and locals with limited time and Thursday afternoon suitability from 15.00hrs to 18.00hrs between April and October.

Each week between April and October
Thursday programmes can commence if there are sufficient enrolments; namely three to six students.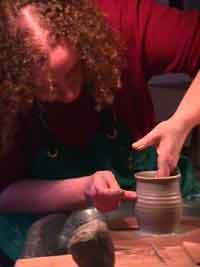 The three hours of workshop time will afford the most enjoyable hands on clay, on the potter's wheel, hand construction and possibly direct working with a small kiln fast firing. The time will be tutor supported as is required.

If you are already experienced, it is understood that you may well prefer minimal assistance other than necessary workshop sign-posting and practice.

PRICE: 45,00€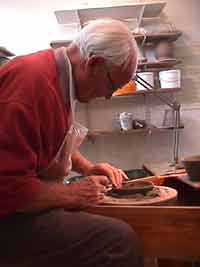 Plus - All materials/fired objects will be charged by weight when leaving the workshop. These costs are all clearly detailed in the workshop for scrutiny.