Sports and activities
See also: bird watching, rambling, pottery, winter sports, bungee, paint balling and tree assault course, swimming, sauna, Jacuzzi and massage

Keep scrolling for details on biking, canyoning, fishing, football, horse riding, 4X4, table tennis, tennis.

A golf course set amidst a panorama of mountain peaks is located 20 minutes drive away. There is another nearby course can be found 40 minutes away in Spain in Camprodon. Please contact us for further details.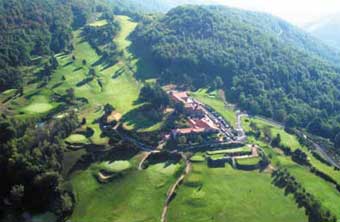 Fishing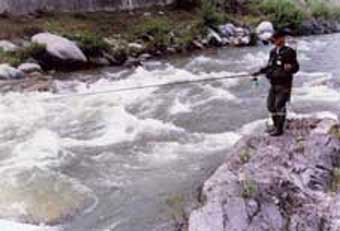 For a list of the fish to be found in the area please click here
For details on getting your license and a map of the immediate area with fishing spots marked please contact us

There are many horse stables within 20 minutes. Individual and group lessons are available from 11 euros for groups (8 euros for children) and 14 euros for individual (11 for children). Excursions on horseback are also available on request.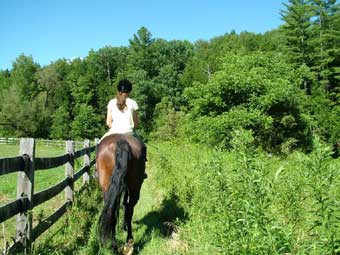 4X4 and quad biking
½ days excursions from the sea into the foothills of the Canigou (the last major peak in the East Pyrenees) for 16 euros. Day trips on request.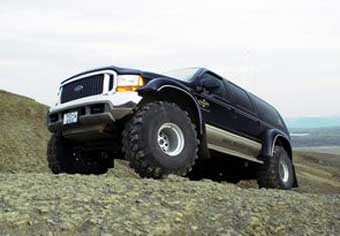 Bikes are available for hire 30 metres from the front door. There are a couple of local guys who you can go out with who will take you up one of the nearby mountains roads in their vehicle. So all you do is the decent! Ask for details when you are here.

Many serious cycling groups pass through. The mountain roads are worthy challenge for any cyclist. Fantastic if you are able to bring your gear with you.

Tennis: there are 2 municipal courts a couple of minutes away

Table tennis: an outdoor table just 2 minutes away. 2 indoor tables can be found at a sports centre 20 minutes away. Ask for details.

Football: a nearby sports centre has an indoor 5 a-side pitch. Just 2 minutes away is the rugby and football pitch, perfect for a kick about.