A Medieval Tour of the town
Starting from 34 rue du Faubourg, our front door, past the main square........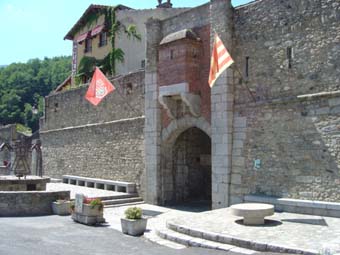 ...pass into the town, past Place Josef De La Trinxeira; a tribute to a valliant captain who stood against Louise XIV from 1661 to 1670. Walk along a little, climb the cobbled staircase and look back down on the "Place D'Armes" where military parades were held................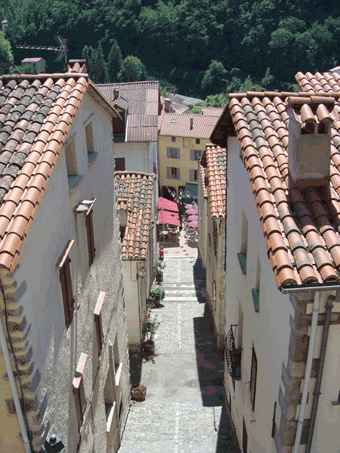 ...pass through the archways along the ramparts......



...and you will find yourself at the base of the 200 metre tunnel leading to the millitary Fort Lagarde that presides over Prats-de-Mollo.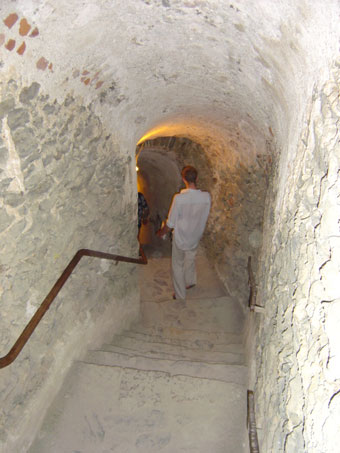 A short distance from the heart of the village the medieval town's housing starts and leaves you looking back towards the 10th century church tower behind the town's defences............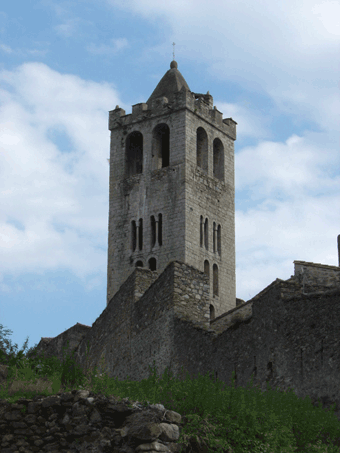 ....the wall then takes you on the through the labyrinths of narrow streets within the old town. The interwoven cobbled alleyways running onto different enclosed spaces, each suggessting a purpose: "Avenue des Marchands"...."Placa Del Rei......."