Bird watching
Just a short drive from our 11 apartments is the Prats-de-Mollo Nature Reserve which plays host to over 80 species of bird including the Lammergeier: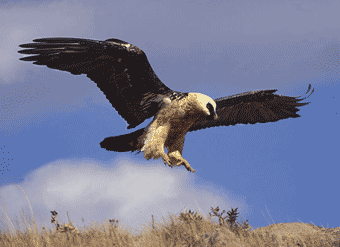 The reason for their continued presence is in no small part down to the wardens of the reserve. The Lammergeir feeds on bones. Every week between November and May the wardens take 20kg bags of animal carcasses from the local butcher and drop then high up in the reserve. They then retreat to a spot 700 metres away to observe the feeding. Of course many other birds of prey and other animals in general come to the feeding spot too. If you wish to go with the wardens on this feeding and observation exercise then it can be arranged.

A Pyrenean corridor

At more than 2000m a crest running between the southern mountainside of Prats de Mollo Nature Reserve and the northern slopes of the reserves of Py and Mantet, serves as a corridor for alpine species moving between the massif du Canigou and the massif du Puigmal further west.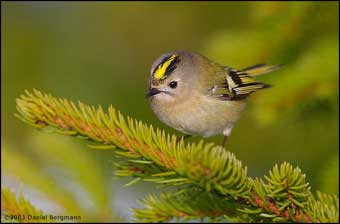 The wardens are also available for taking visitors on a of range time-tabled tours between June and September and by prior arrangement all year round. Their English is limited but their knowledge of the area and its wildlife is second to none. If only to look where they are pointing, it is worth having them as your guide. The Latin names are of course the common ground and we have a spreadsheet containing the English, French and Latin names to make things easy.

About one hour's drive from Prats into Spain is the Parc Des Aigamolles Reserve. A great deal of care has gone into catering for visitors by providing wood walkways through the marshes which lead you to the numerous look out huts. You can find full details of the Reserve in English by clicking here